Smile, the prettiest thing to wear on a wedding day!
Smile, the prettiest thing to wear on a wedding day!
Marriages are made in heaven, just as a beautiful smile might be. A smile is the most gorgeous accessory you can sport on your special day. It doesn't matter what you wear, what accessories you have, or how lovely the wedding decorations are if your smile isn't great. Maintaining a polished appearance throughout the day when you're the centre of attention is important. Since all eyes and cameras will be focused on you, the entire globe will witness your smile.
All and sundry have many expectations regarding their marriage and want that day to be unique. People usually want to see brides smiling at their wedding ceremonies. A smile is always a refreshing one. When someone smiles, it increases their confidence and makes other people feel good. It exudes a positive vibe.
Your smile highlights the unparalleled beauty in you!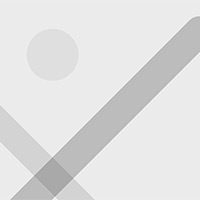 You will feel very energetic and vibrant if your smile can win hearts.
Look vivacious and confident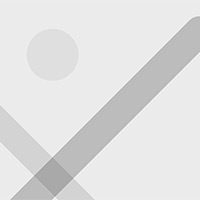 Look vivacious and confident
On your big day, it is important that you feel confident. Nothing can stop you if your smile can inspire that confidence.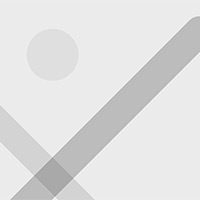 Everyone wants to look their best on their wedding day. The main characteristic that makes you stand out is your smile.
Dental Issues That Need To Be Taken Care Of Before Getting Married
On their special day, nobody wants to have a compromised smile. Therefore, you can fix any dental flaws before the big day. Our amazing dentists will assist you with this by offering insightful advice and strategies to care for the issues in advance.
At Smile Crew Dentist Croydon, only professionals with years of experience do all dental and cosmetic procedures. The following dental conditions can be treated by our exceptional dentists:
Old and Out-dated Dental Equipment
Cracked, Chipped, or Broken Teeth
Dental Services We Provide For Prospective Bride And Groom
This non-surgical cosmetic and dental procedure is intended to give your face a desirable look, and it can be used to change the facial appearance and smile before the wedding.
General Preventive Dentistry
Your teeth and gums are examined to look for any abnormalities and treat them before the big day. Preventive dentists concentrate on employing early diagnosis and preventative care to stop issues before they worsen. Our dentist will examine your teeth to look for cavities, gum disease, and other problems that can cause pain, infection, or other dental harm.
Veneers cover discoloured teeth, crowded or irregularly shaped teeth, and tooth enamel deterioration in addition to removing discolouration. If you have ever contemplated veneers, your approaching wedding is a fantastic moment to take the jump.
We regularly experience tooth discolouration as a result of our lifestyle. Because of this, many brides and grooms worry that they won't smile on their wedding day. Discoloured teeth can be corrected with tooth whitening and thereby boosting your smile.
Additionally, Smile Crew Dentist Croydon offers easy in-chair and take-home whitening products that can help whiten your teeth safely and effectively.
A smile therapy can increase your confidence while also enhancing your smile. Depending on the type of treatment you need, our experts will render their service to bring out the best in you.
Damaged teeth make a smile look unattractive, especially if you are getting married. Implants make it feasible to replace teeth permanently. At Smile Crew, we provide a range of dental implants. During the consultation appointment, we can help you select the solution that is best for you and your situation.
Misaligned teeth are yet another problem faced by people. Clear and nearly invisible aligners called Invisalign help straighten teeth over time. Special strong plastic used in Invisalign is removable when necessary. The procedure is ideal for prospective brides and grooms who need orthodontic treatment but don't want to wear conventional metal braces.
Along with our teeth, our lips and gums play an important role in how we smile. However, it can make us feel less confident if our gums are unduly exposed. Smile Crew offers you a variety of options for treating your gummy smile so you may have a beautiful smile.
Get Your Smile Makeover In Three Simple Steps
The following steps will help you achieve your ultimate goal of getting your dream smile: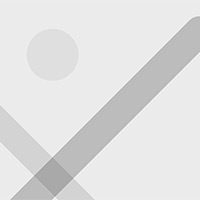 After booking a consultation with our dentist, you can share your dental concerns and desires with the expert. Going through a detailed analysis, the best suitable treatment can be opted and fix an appropriate date and time for the procedure.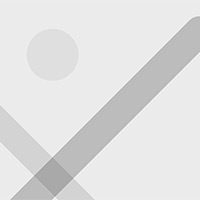 Based on your needs, our dentist will custom-develop the best course of treatment for you. Our advanced software technology will also enable you to examine a preview of the smile you have selected. If desired, you can make the necessary changes.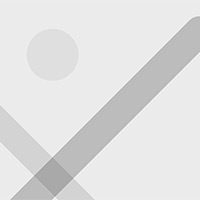 It may require just one visit or numerous, depending on the treatment you have selected. In the end, you will achieve the intended outcome, your dream smile.
Reach Smile Crew At The Earliest
Our experienced and friendly team of Croydon dentists is highly skilled to ensure you receive the best dental health possible. We are open from Monday through Friday to make it easy for you to select your convenient time.